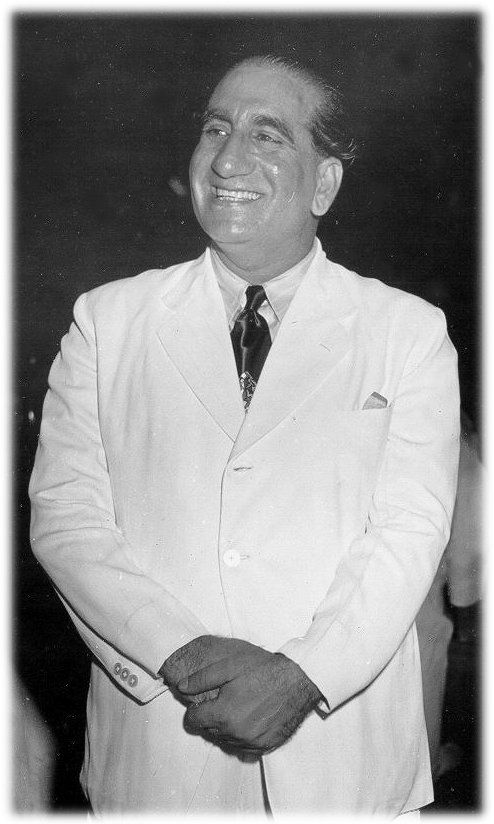 Shamsuddin Bahauddin Qureshi, affectionately know as Old Man Q, was born in Kashmir around 1904 and as a young man made his way to Singapore in the late 1920s with little money but a strong entrepreneurial spirit. At major parties and functions during the 1950's & 60's, Q would entertain his friends and customers with many stories. He was a gentleman known to all levels of Singapore society, and was remembered not only for his business acumen but for his generosity and kind heart. Q founded Qureshi's Carpets in 1943. The business was built on importing high quality handmade oriental carpets and rugs from the Middle East and Asia, and selling these at fair prices.
As the business grew, Q's eldest son, Yusoff (centre), joined him at the age of nineteen. His other sons, Anwar (left) and Akram (right) followed suit to make it a truly family affair.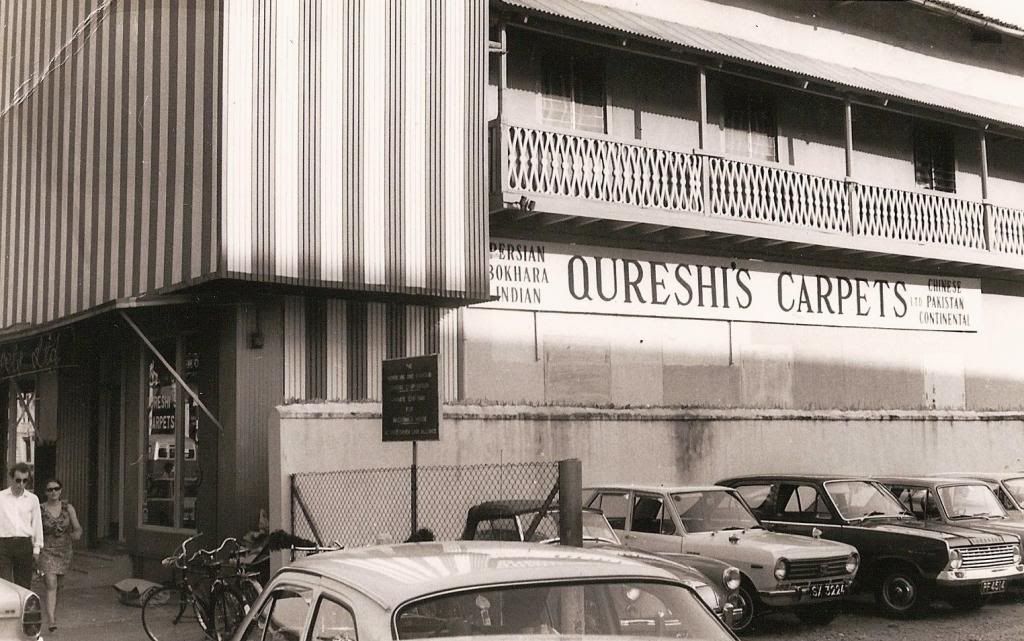 The old carpet shop on Orchard Road
Q with Lee Chin Koon (father of Minister Mentor, Lee Kuan Yew)
Qureshi's Carpets' first home was a two-storey shophouse opposite MacDonald House on Orchard Road. People still remember Q, the slightly portly gentlemen, standing outside the old shop, chatting with passers by.
Sadly that very row of shophouses was demolished to make way for the new MRT line and so Qureshi's Carpets re-located to, its current location, Centrepoint. Though housed in a very modern shopping mall, it retains its old world charm.
Yusoff unfolding a carpet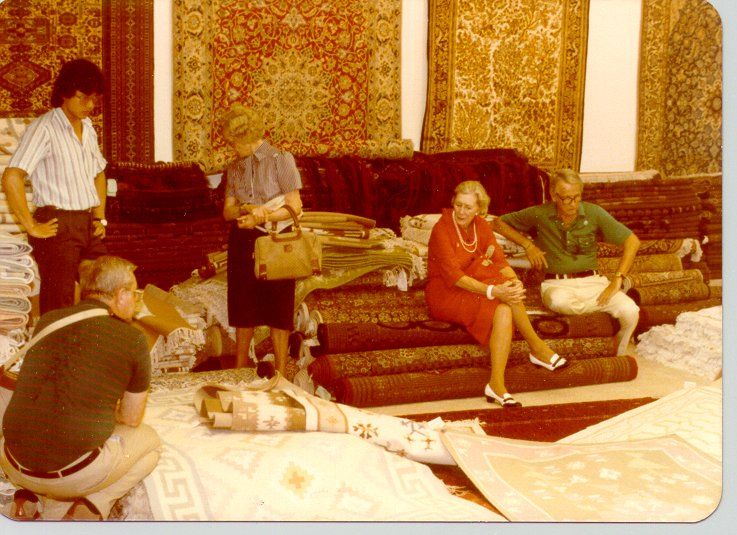 Serving customers in the old shop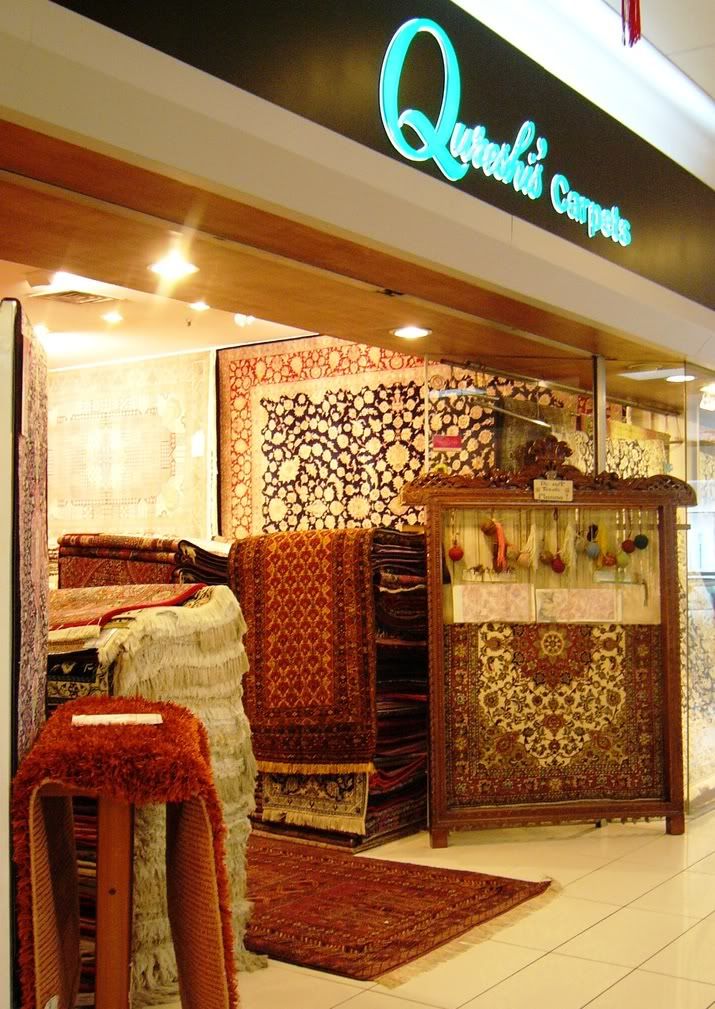 Today, Qureshi's is still owned and managed by the family, who are proud to continue the tradition of being one of Singapore's longest established specialist carpet retailers - 70 years to be exact!